As our name implies, our specialty is eyebrows. Our exclusive methods and products will create perfect brows that frame your eyes beautifully.
---
Eyebrows
Brow Lamination
Also known as "brow scuplt" or "brow lift", this light and feathery treatment is all the rage for brows!
Signature Brows
Includes consultation, trimming, waxing & tweezing for your perfect eyebrow shape, plus eyebrow tint.
Brow Design (for new clients)
Not sure what your eyebrows need to look their best? I'll help you create the perfect shape for your face and brow type with a detailed consultation, European style trimming, waxing and tweezing.
Ultimate Eyes
Includes detailed consultation, european style trimming, waxing & tweezing to the perfect shape. Also includes eyebrow tint and lash tint to make your eyes stand out beautifully!
Brow Tint
Customized color to accentuate your expertly shaped arches
Henna Brows
Create a deep, rich look by tinting the skin behind your brows. This temporary tint lasts 2-4 weeks.
Brow 4 Week Essential Maintenance
Put your brows on your schedule and always look flawless!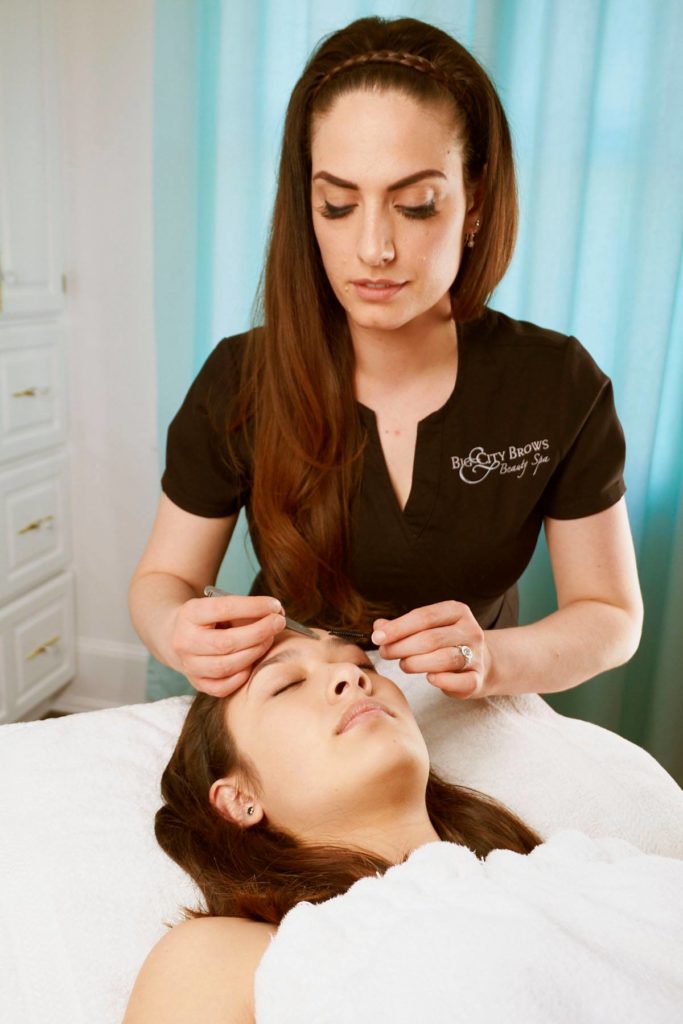 ---
Lashes
The Lash Lift
The hottest lash trend in big cities – the easiest and fastest way to lift and brighten your face. Look flawless & bright eyed with no maintenance! Convenient and time saving – lash lifts are stunning alternative to lash extensions. 60 min, recommended every 6-8 weeks
The LaVey Lash Lift + Keritin Lash Treatment + Lash Tint
The ultimate package for lashes! Combine all of our favorite lash treatments to make your eyes stand out in the crowd.
The LaVey Lash Lift + Ultimate Eyes + Skin Treatment
Look amazing for any event! Lash Lift + brow clean up + brow tint + lash tint + skin treatment.
Lash Tint
Enhance your eyes with dark sultry lashes
Brow & Lash Tint Combo
Save time and have your lashes and brows tinted in the same appointment.